Get access to
over 8 HOURS OF HIGH-QUALITY CONTENT to
develop your new successful organisational model

:
36 videos plus monthly live Q&A, as well as downloadable worksheets
and exercises for yourself and your team.


How you will benefit from this course


The
Future of Work needs Inner Work
enables you to:
+ be more authentic and innovative at work
+ discover which leadership style and organisational model suits you and your team
+ navigate complexity instead of being overwhelmed by it
+ develop your human potential and the purpose of your organisation
+ implement Frederic Laloux's model of "re-inventing organisations" in practice
+ enrich your own coaching offering with a precise methodology for inner development
+ learn the super-competencies for the digital age: self-contact and self-reflection, transparent communication, meta-reflection and intuition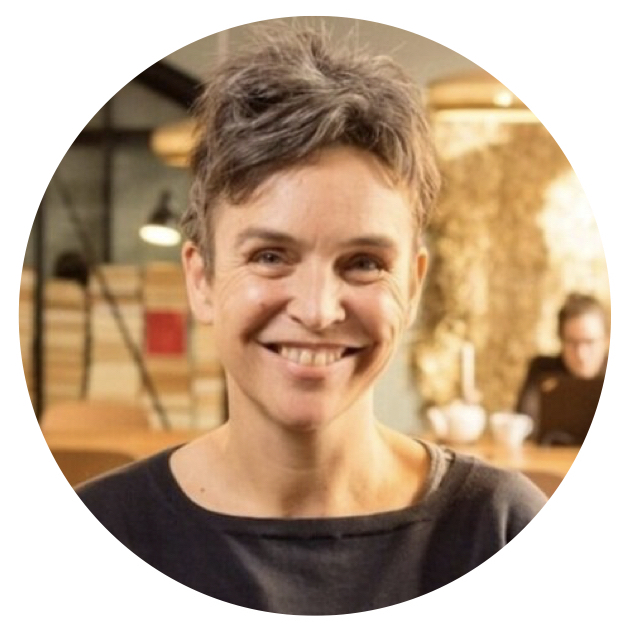 Joana Breidenbach
Joana Breidenbach holds a PhD in cultural anthropology and is a well-known social entrepreneur and author. She is co-founder of betterplace.org, Germany's largest donation platform. In 2010, she founded the betterplace lab, a think tank researching the use of digital technologies for the common good. The betterplace lab has evolved from a hierarchical organisation to one which is radically self-managed. In line with her interest in digital-social innovations, she supports initiatives such as the ReDI School, CRCLR House and TEDx Berlin. Joana invests in impact-oriented startups such as Clue, DeepL, nebenan.de and The Next We. As a European thought leader she is a highly sought after speaker and advises ministries, foundations and companies.
Bettina Rollow
Bettina Rollow is a uniquely skilled and experienced facilitator, executive coach and senior advisor. Before working as an organisational developer and coach, Bettina received a master in International Business Studies and worked for several years as a senior consultant for the Volkswagen Group. As a coach, Bettina is focused on complex projects, creating collaborative working models across companies and countries. Trained as a Gestalt therapist, she addresses the organisational structure as well as the individual employee. Many of the companies she works with explore radically new ways to lead and collaborate, often involving collective leadership and self-management.